Flush-fit turntables would typically be preferred in a workshop or garage.
These turntables require a hole to be excavated, but while there may be an element of noise and mess in the process, this product is ideal for this environment, ensuring there is no trip hazard or need for a ramp.
We can provide a groundwork and cross-sectional drawing, plus any technical support and advice you might require.
Space needed: 3m x 3m rotation area.
Time it takes to install: One day – once groundwork is complete.
Configuration: Typically 2.4m diameter turntable.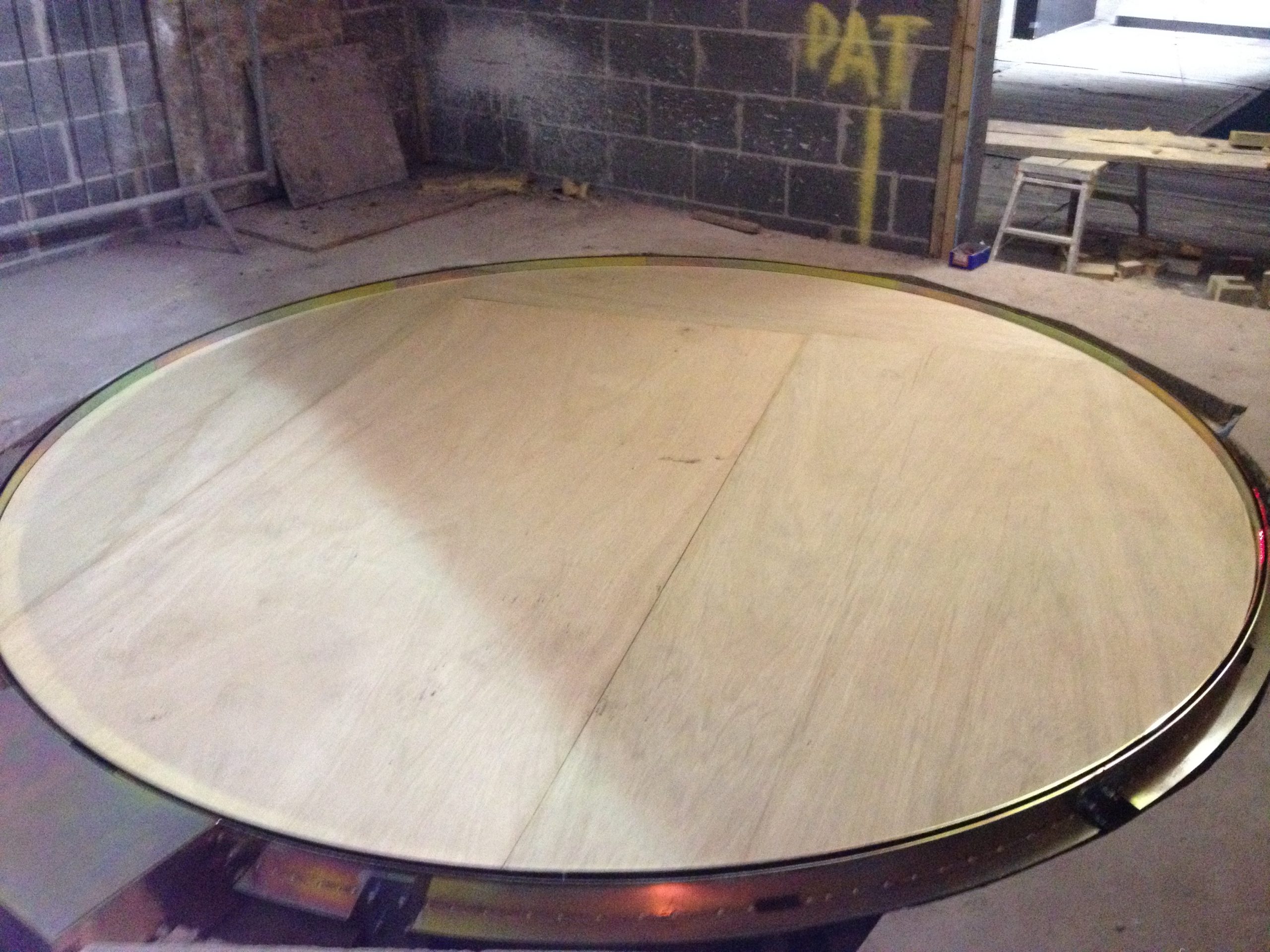 DOWNLOAD PDF
PLATFORM AND RAMP TURNTABLE
A raised platform with the turntable inset into it is a common configuration in motorcycle dealerships that want to use an existing building and do not want the mess and upheaval associated with digging out a turntable pit.
UKT360 offer a 'one-stop shop' when it comes to building a platform and ramp incorporating a turntable. We can go on to enclose the turntable with one of our bespoke booth solutions – if it is to be used chiefly for photography – or leave you to finish the area to your own design.
Space needed: 3.6m x 3.6m rotation area, plus 2m x 1m for ramp.
Time it takes to install: Two to three days – depending on specification.
Configuration: 2.4m diameter turntable.